Ms. Valetutto's professional career in sports and entertainment began in Kansas City as a Professional Cheerleader for the Chiefs while still in college, then moving to Florida becoming the Manager of The Roar of the Jaguars. Her passion and ambition for the industry began in Texas. Robin grew up in Dallas in a highly competitive, athletic environment…she was a soccer player and a top ranked gymnast in the state of Texas and graduated with honors from Richardson High School;; she attended Southern Methodist University studying Business in her Freshman year and later transferred and graduated from the University of Kansas with a degree in Political Science / concentration in Communications & Dance.
Robin worked in professional sports for just over thirteen consecutive years with the NFL in entertainment, special events & marketing, with great emphasis on building community & multi-­media relations nationally and internationally for the Jacksonville Jaguars and the NFL brand through partnerships with NFL Europe, USO and Armed Forces Entertainment. Ms. Valetutto joined the ranks of special entertainers choreographing and directing variety entertainment shows bringing moral to our US armed forces overseas – Middle East, Europe, and the Caribbean for five years.
While with the NFL, Robin spent nine years with the Jacksonville Jaguars franchise building THE ROAR cheerleading program from the department's inception in 1995, with great focus on sponsorship partnerships, coordinating game day entertainment and creating unique, youth leadership & development initiatives and events working with thousands of children and teens nationally. She transitioned from the NFL to building a career in broadcasting as a sports talk radio personality with Sporting News Radio, then Sports Director & Radio Stations Manager for Chesapeake-­Portsmouth Broadcasting Corp. and River Educational Media (WBOB & WAYL) managing a multi-­million dollar budget, working closely with clients developing their multi-­media advertising campaigns from start to finish;; and managing successful special events, sales & marketing departments. Robin has become a well-­known name brand in sports hosting "Inside The Game" Sports Talk Radio Show since 2004.
Ms. Valetutto enjoys serving as a national speaker on topics of motivation, teamwork, women in sports, and marketing for success. She has also been working with professional athletes since 1995 coordinating youth sports camps, fundraising events and creating publicity for their ventures and causes through multi-­media marketing and social networking. Robin is dedicated to various community and charitable organizations;; she teamed up with the NFL Retired Players Association, Jacksonville Chapter and pioneered an annual event – "Chalk Talk with the Pros for Women-­Football 101″ raising thousands of dollars each year for its Student Athlete Scholarship Fund. In Dallas 2010 Robin coordinated and hosted the first "Bowl for Literacy" charity bowl for the Black Stallion Literacy Foundation. She also coordinated and co-­hosted "XLV Party with the Pros" during Super Bowl week benefiting former Cowboys Pro Bowl Center, Andre Gurode's Foundation -­ Center of Attention. Robin spent six years on the Board of Directors for N. FL Children's Home Society and continues to lend her support. She also lends her support and time to advocating for Veterans needs and support organizations;; involvement with various domestic violence shelters, the NFL Alumni, Salvation Army-­Dallas, Margarita Society-­Children's Charities, Children's & Women's Cancer Awareness, The Big Texas Toy Run, and The Guns and Hoses Foundation of North Texas.
Robin, daughter of an Air Force Veteran, relocated from Florida to Dallas back in May, 2010 to continue developing her career in a top media market with Dallas Broadcasting as the General Manager & Sports Director overseeing it's LMA with Salem Communications. Robin has been instrumental in developing a quality programming lineup and bringing sports affiliate partnerships to KBDT / KEXB including Plano ISD, Notre Dame Football, and NBA Development League -­ Texas Legends. Ms. Valetutto also plays an integral part in launching new & local expert programs, client and talent development, community partnerships & outreach, public relations throughout North Texas, and addressing community issues.
Awarded CSA of the Year 2015, Jim Blythe is a Dallas-area native and third generation Navy Veteran. He served three tours in Vietnam on aircraft carriers from 1967 to the end of 1970.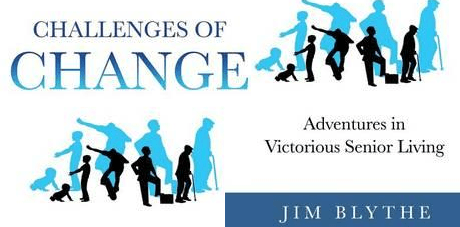 He served with Attack Squadron 163 on the Oriskany and the Hancock (Senator John McCain's squadron). While on board the ships, Jim volunteered as a disc jockey on Armed Forces radio. He was an AZ in maintenance administration and helped out whenever he could on the flight deck, primarily loading ordinance.
Jim's professional career began in college at the University of Texas working in real estate. His career took him from consulting to brokering to commercial development and property management. In 1994 Jim left the development business to work in residential and commercial lending and to co-host radio talk shows on four major stations in Dallas and Houston. Jim loved helping Vets with VA home loans. In 2004 he further specialized in elder care lending with financial counseling and reverse mortgage loans. He is also a certified real estate teacher. Jim has been a real estate broker, licensed mortgage banker, and developer/builder and property manager.
As a Certified Senior Advisor since 2008, Jim organized the first local CSA chapter in the nation in Dallas. Jim has served on numerous boards in the arts, education, and now several Veterans' boards. He has authored two books, Planning To Change – a guide for goal setting and planning, and Challenges of Change – Adventures in Victorious Senior Living, stories that help us all see how to plan for the future and what we might need to do differently. He is dedicated to helping seniors of his "Baby Boomer" generation and Veterans with financial counseling and mortgage solutions with Homebridge Financial Services (NMLS ID: 311548).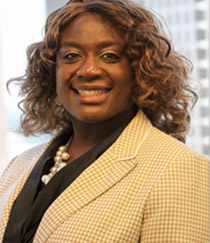 Atoya Mason
Veteran US Army, Retired
Founder of STAND 4 Veterans &
Families Foundation
214-502-4600
Atoya Mason is a 22-year retired Army Veteran, Veteran Advocate and Founder of the STAND 4 Veterans & Families Foundation. Her trailblazing military service and duty stations have allowed her to travel all over the world. Her duty stations include multiple overseas assignments to places such as Korea and many different places in the U.S. ranging from Oklahoma to Tacoma, Washington. Atoya has forged a consistent path that has helped many Veterans, families, and community partners across the state in multiple career roles she has served in since retiring from the military in 2013.
She currently works for the federal government in the Veterans Health Administration as part of the VISN 17 Homeless Program. Mrs. Mason's Awards include 2014 State of Texas DVOP of the Year for assisting more than 200 Veterans with employment, resources and gaining access to services; in 2015 she won the American Legion Award State of Texas for Large Employer of the Year for her partnership with Service King. In 2018, she was recognized and awarded a Certificate of Partnership for the Regional HUD office in Fort Worth, TX for her efforts to work with local agencies to reduce Veterans homelessness.
Atoya Mason, was born and raised in Akron, Ohio and graduated from John R. Buchtel High School. While serving in the military, she attended Cameron University in Lawton, Oklahoma, where she pursued a bachelors' degree in Criminal Justice with a minor in Corrections. Mrs. Mason has many other awards, accolades, recognitions and notable mentions but is most proud of her family, which includes her husband (Also a Veteran), four children and two grandchildren, affectionately known as the "Fantastic Four +2". Atoya Mason continues to give back through continuous community involvement in the Veteran Community and remains very active with many organizations who are interested in launching Veteran Homelessness solutions. She also is the Co-Host on the dynamic weekly radio broadcast show called Alliance 4 the Brave, which broadcasts across 3 states and 4 media market platforms. Atoya's mission is that "No one wastes their purpose, but gives of themselves until the last ounce of purpose has been poured out in achieving their goals and dreams". They are proud to call Texas their home; all reside in the Dallas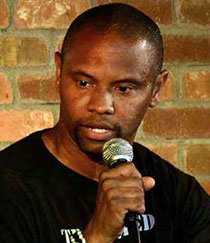 Fred McKinnon
Veteran US Army Officer 82nd Airborne
Fred McKinnon, Veteran U.S. Army Officer now Comedian and ASAP Comedy Instructor
757-506-5660
Fred McKinnon, Veteran U.S. Army Officer now Comedian and ASAP Comedy Instructor …Laughter is the best medicine…Veterans adjusting to civilian life on the stand-up stage.
"Team Fred" is a native of Hampton, VA, a Christian, Father, former army officer, disabled military veteran, current government civilian for the Depart. of the Army and now comedian.
"Team Fred" received his comedic wit from his late grandfather who would always be the highlight at all family events. Team Fred carried this legacy to high school where he was voted "most WIT" his senior year, and the accolades didn't stop there. As an engineer major at North Carolina A&T State University, Fred made nerds laugh all the time and it just continued into his professional career as an Army Officer in the military. As an 82nd Airborne Signal Officer, his soldiers loved his comedic impromptu cadence call style on long runs in the morning as well as their times training in the field. Team Fred didn't capitalize on this hidden talent until March 2013 when he was "dared" by a co-worker to participate in a local open mic night where he went and was an instant hit.
Fred started comedy in Mar of 2013. In his first 10 months of comedy, he won 3 "Clash of Comics" competitions at the VA Beach Funny Bone which opened opportunities for him to perform alongside some well-known comedians such as George Wilborn from the national syndicated Michael Baisden radio show; Mr. King of comedy himself – D.L Hughley, as well as Dan Cummins, Adam Dodd, Al Goodwin, Matt Fulchrin, Chris Porter, Jay Phillips, Pete Lee, Pete Davidson, and Kountry Wayne just to name a few.
From Fred's military background and early comedy success, he was giving the opportunity to perform/organize comedy events at various Military installations giving soldiers, veterans, and civilians the best medicine, LAUGHTER. Realizing the power of laughter, Fred created a seminar called "Humor Your Stress" offered to military personnel as they transition back into civilian life. This impactful seminar targets how to deal with stress, anxiety, and depression through humor.
All of this experience prepared Fred for his current role as one of the lead comedy Bootcamp instructors for the nonprofit organization Armed Services Arts Partnership (ASAP). ASAP offers free creative arts classes to active-duty military, dependents, and military veterans. GOAL: help get "ASAP" in every VA Hospital to help teach coping mechanisms through comedy to veterans to help lessen the burden of anxiety, stress, PTSD and other "invisible" conditions. These classes also teach veterans life skills that help with successful integration from military to civilian life.
Fred McKinnon was featured on the Christian Broadcast Network's (CBN) "Humor for veterans dealing with PTSD" segment in 2016.
ASAP was very instrumental in allowing Fred to perform at one of the most sought-after venues in the world, THE WHITE HOUSE. In 2016 ASAP put on a military-veteran comedy show for the White House staff where Fred was blessed to be the host of the event.
Being a veteran, a father, and a Christian, Fred is known for delivering clean comedy that caters to the audiences he is entertaining. For opportunities to connect with Fred or to book him for an upcoming event, visit www.IAmTeamFred.com.
TEAM FRED SPOTLIGHT INTERVIEWS:
Bootcamp: https://www.youtube.com/watch?v=6wrsyAIq0zc&t=15s
Joint Base Langley-Eustis TV Feature:  https://www.youtube.com/watch?v=Q1DXaYb0eEI
Comedy Bootcamp Graduation Show: https://www.youtube.com/watch?v=ev6oTJhCzG0